Genevieve Taylor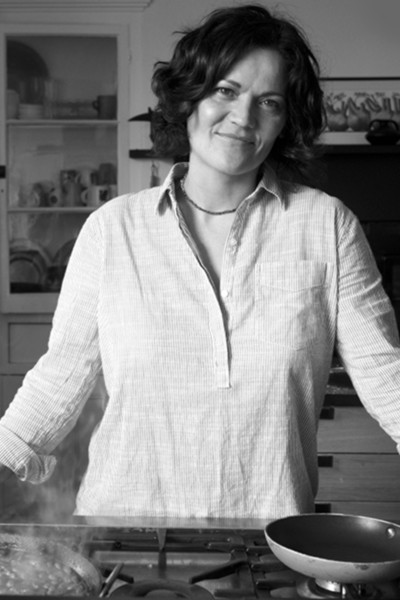 Agent: Kate Hordern
Genevieve's new book THE ULTIMATE WOOD-FIRED OVEN COOKBOOK was published by Quadrille on 31st May 2018 and was an Amazon #1 Bestseller in Outdoor Cooking. Rights have sold to Germany and Holland.
Genevieve Taylor is a cookery writer, food stylist, passionate gardener and urban hen-keeper, who writes for Olive and Sainsbury's magazines. She is a Co-Chair of the Guild of Food Writers and has been a presenter on Radio 4's The Food Programme. Genevieve lives in Bristol with her husband, two children, two dogs, two cats and various hens. She is the author of STEW! (Absolute Press 2011), SOUP! (Absolute Press 2012), MARSHMALLOW MAGIC (Bantam Press 2012), A GOOD EGG: A Year of Recipes from an Urban Hen-Keeper (Eden Project Books 2013), PIE! (Absolute Press/Bloomsbury 2014), HOW TO EAT OUTSIDE: Fabulous Alfresco Food for BBQs, Picnics, Bonfires and Camping (Bantam Press 2015) and MASTERCHEF: STREET FOOD OF THE WORLD, written together with Masterchef winners and with stunning photographs by David Loftus (Absolute Press/Bloomsbury 9th March 2017). Here is the link to Radio 4's The Food Programme, celebrating Bristol's "food hub" status, co-presented by Genevieve: http://www.bbc.co.uk/programmes/b0783m9w

@genevieveeats

Follow Genevieve on Instagram
Praise for HOW TO EAT OUTSIDE:
"This lip-smackingly illustrated book contains brilliant yet sensible recipes for all-year al fresco feasting, from picnics and barbecue suppers, to bonfire celebrations, roaring campfire cookouts and wilderness eats" Caroline Sanderson, The Bookseller
"Genevieve's inventive, simple and delicious recipes will inspire you to abandon your kitchen and head for the hills. This is wild food at its very best." Kate Humble
"A joyful book, practical but above all delicious – Full of inspiration to head outside and feast." Xanthe Clay, author and Telegraph food columnist
"Meals are more memorable when eaten outside, FACT! Genevieve's beautiful book coaxes us out of the kitchen into the great outdoors on an unforgettable, delicious, culinary adventure." Tom Herbert, Fabulous Baker Brothers
"Inspiring. Great information on everything you need to know about outdoor cooking – you'll be dying to get up a mountain and give it a go. I've ordered my fire pit!" Diana Henry
"There's nothing better than cooking outside on an open fire – its not just sausages & burgers – and here is a great book full of new ideas. There's even a chilli jam recipe! Now, where are those matches…..?" Cerys Matthews
Check out this gorgeous Driftwood Paella recipe, and this lead feature, written by Diana Henry, in 6th June's Saturday Telegraph's Weekend section http://www.telegraph.co.uk/foodanddrink/11652213/Grill-power-why-women-should-be-in-charge-of-the-BBQ.html for a great story and great pics on Grill Power.
Praise for A GOOD EGG which was a Telegraph Book of the Week in May 2013.:
"Beautifully written and photographed, it's fast becoming one of my favourites" Top Sante
"A lyrical cookbook from a recipe raconteur… In a word: eggsultant." You Magazine
"A charming book." Carolyn Hart, Telegraph