Sam Carrington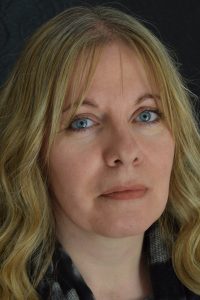 Agent: Anne Williams
THE GIRL IN THE PHOTO, Sam's latest thriller, was published in eBook and paperback in 2023 by Avon. She has written eight novels: THE COUPLE ON MAPLE DRIVE (2021), THE OPEN HOUSE (2020), an Amazon top 50 bestseller. Her fifth, I DARE YOU (2019), was a US Kindle top 100 bestseller, as was her fourth, THE MISSING WIFE (2018). ONE LITTLE LIE, Sam's third novel, was also published by Avon in 2018 and was a top 50 bestseller on the UK Kindle, iTunes, GooglePlay and Kobo lists, reaching #12 on the Canadian Kindle bestseller list and in the Bookseller Heatseekers print chart. BAD SISTER was published in 2017 and her debut, SAVING SOPHIE, in 2016, an Amazon Kindle top 20 bestseller.
Additionally, Sam is the author of THE SERIAL KILLER'S WIFE (2021), THE SERIAL KILLER'S DAUGHTER (2022) and THE SERIAL KILLER'S SISTER (2023) written under the name Alice Hunter, and published in eBook and paperback by Avon. THE SERIAL KILLER'S WIFE was the Bookseller's BookStat 16th-bestselling eBook of 2021, spending 10 weeks in the chart. It was also a top ten Heatseekers bestseller in paperback.
Sam worked for the NHS for fifteen years, during which time she qualified as a nurse. Following a psychology degree, she worked for the prison service as an Offending Behaviour Programme Facilitator. A 2016 Amazon Rising Star, Sam lives in Devon with her family. Sam Carrington and Alice Hunter are published in several languages.
www.samcarrington.blogspot.co.uk
Praise for Sam Carrington and Alice Hunter:
"Explores the mother/daughter relationship perfectly and ends with a gasp-out-loud twist" Closer
"Tension builds through the book as secrets are revealed…a great addition to your reading list" Northern Echo
"Hooks you in to the drama straight away and does not let you go, even on the last page" The Sun