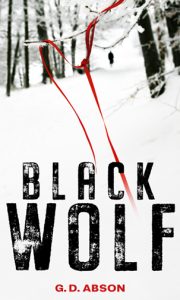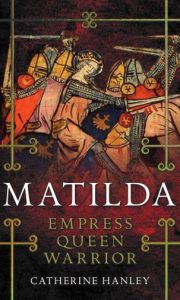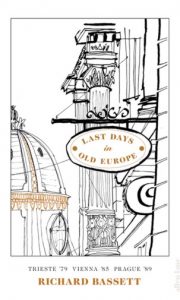 KHLA is a small independent literary agency with a growing list of clients. We offer authors a nurturing environment and a high level of attention in all book markets. We offer publishers new and established talent across a range of adult fiction and non-fiction, and children's fiction. Please click here for more information about agents Kate Hordern and Anne Williams.
News
Julie Houston's new novel, A VILLAGE VACANCY, was published in eBook by Aria on October 22nd. It hit the Australian Kindle bestseller lists at #15. SING ME A SECRET, already available in ebook, will be published in paperback on February 4th.
"Warm, funny and well written, with a page-turning plot, this book has everything! I loved it!" Katie Fforde
Jane Corry's fifth domestic psychological suspense novel, I MADE A MISTAKE, was published by Penguin on 28 May 2020. It was a Sunday Times #7 fiction paperback bestseller and a #14 Kindle bestseller.
"Jane Corry's psychological thrillers have sold more than a million copies so far and this is the most gripping yet." Sunday Express
"The detail is excellent - whether it's court procedure or dentistry - and makes for a convincing finale. But the real beauty of the story is that it rescues the mother-in-law from the stereotypical role of pantomime villain and depicts a complex woman with a secret past and empathy for her imperfect daughter-in-law." Daily Mail
Charlie Connelly at The New European has picked Richard Bassett's LAST DAYS IN OLD EUROPE as one of sixteen books, across fiction and non-fiction, to give as a Christmas present, saying: "A glorious book, one that could quite comfortably have been triple the length of its 200 pages, and the perfect read to remind us why we should be a part of this bewitching continent (of Europe)."
Sandy Taylor's sixth novel, THE ORPHAN'S DAUGHTER, was published by Bookouture on 5 February.
"This story is exquisite perfection. Well crafted, beautifully written, emotional, poignant and immersive. I loved every word. I was enthralled with the story all the way to the end and stayed up too late reading, but it was worth it." Goodreads Reviewer
Jeff Dawson's third Ingo Finch historical adventure thriller, HELL GATE, set in 1905 New York, was published in eBook by Canelo on 5 November with a paperback edition in 2021.
"Riveting and beautifully written." Alex Gerlis, author of the Richard Prince thrillers.
Ewa Jozefkowicz's third middle-grade novel THE KEY TO FINDING JACK was published by Zephyr/Head of Zeus in hardback in September 2020.
"A brilliant read and an author to watch!" Alison Brumwell, Chair of CILIP Youth Libraries Group
Viacom International Studios UK has signed an option on G.D. Abson 's Natalya Ivanova crime novels MOTHERLAND and BLACK WOLF, set in contemporary St Petersburg. Natalya is intended to be a 4 x 90 minute returning series. The adaptations will be written by Richard Cottan (Wallander, The Fear, Stalin: The Court of the Red Tsar) and the producer will be Francis Hopkinson of Expanded Media (Wallander, DCI Banks, Trauma).
Lyn Andrews's new novel, THE GIRLS FROM MERSEY VIEW, was published in hardback and eBook by Headline in December. It will be available in paperback in June 2021.
KHLA are delighted to welcome Joy Kluver to the agency. Her debut crime novel LAST SEEN will be published in eBook in March 2021 by Bookouture.
Mary Gibson's seventh Bermondsey saga THE BERMONDSEY BOOKSHOP was published by Head of Zeus in paperback on September 3rd.
"An inspiring story" My Weekly
Sam Carrington's new thriller, THE OPEN HOUSE, was published in eBook and paperback by Avon in December.
"A suspense-filled tale...lacing everyday life with menace" The Times
KHLA is a member of the Association of Authors' Agents

whose Code of Practice may be found here.