Steve Nicholls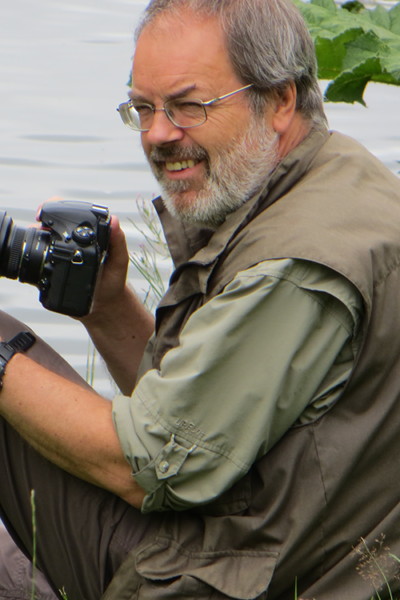 Agent: Kate Hordern
ALIEN WORLDS: How Insects Conquered the Earth, and Why their Fate will Determine Our Future was published in hardback by Apollo/Head of Zeus on 30 March 2023. This is an ambitious and beautifully illustrated account of the evolution and biology of insects. Princeton University Press published in the US.
Apollo/Head of Zeus published FLOWERS OF THE FIELD: A Secret History of Meadow, Moor and Wood by Steve Nicholls in hardback on 3 October 2019. FLOWERS OF THE FIELD is a visually stunning, addictively readable and scientifically rigorous survey of Britain's wildflowers, embellished with more than 250 of Steve's own beautiful photographs of flora in their habitat.
Steve Nicholls has spent thirty years making wildlife films, including ten with the BBC Natural History Unit. He holds a PhD on dragonflies. His plant photographs have won several awards in the prestigious International Garden Photographer of the Year competition. He is the author of PARADISE FOUND: Nature in America at the Time of Discovery (2009).
Praise for ALIEN WORLDS:
"'The simple fact," Nicholls writes, 'is that we need insects far more than they need us.' Pollinators, predators, ecosystem engineers: insects of all kinds help shape and sustain the living world on which we all depend, whether we realise it or not … and this alien world is under terrible strain… (This) book is an entrancing, moving exploration of the innumerable little lives flickering about us, of how they came to be here and how they may soon be lost forever." Richard Smyth, New Scientist
Praise for FLOWERS OF THE FIELD:
"Each of the 14 plant types, from bluebells and lilies to orchids and sundews is examined, explaining the fascinating science behind how they survive and thrive in the wild, to the remarkable social and cultural history of each, and how we have woven them into our national heritage." Garden News
"Steve Nicholls' exploration of the botanical world ranges from panoramic vistas of woodland and moor to the tiny internal arrangements of a flower. He is sure-footed, up-to-the-minute and has an enviably light touch. The pictures are sensationally good." Peter Marren, author of CHASING THE GHOST: My Search for all the Wild Flowers of Britain
"Meticulously researched, engagingly written, superbly illustrated … rarely have science and aesthetics been so pleasingly combined." Professor Richard Bateman, Royal Botanic Gardens, Kew