Jane Corry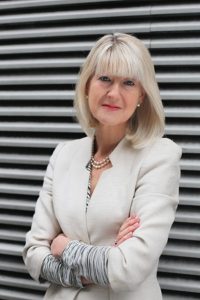 Agent: Kate Hordern
Jane's new thrilling novel, the emotional page-turner WE ALL HAVE OUR SECRETS, was published by Penguin on 23 June 2022.
Jane Corry is a journalist who has written regularly for numerous newspapers and magazines including the Daily Telegraph Weekend section, the Mail on Sunday, Woman, Woman's Own, Good Housekeeping and Woman & Home. She spent three years working as the writer-in-residence at a high security prison for men.
Jane is the author of THE LIES WE TELL (Penguin June 2021), a #6 Sunday Times paperback fiction bestseller, I MADE A MISTAKE (Penguin May 2020), a #7 Sunday Times paperback fiction bestseller and a #14 Kindle Top 100 bestseller, I LOOKED AWAY (Penguin June 2019), a #3 Sunday Times paperback fiction bestseller, #6 Kindle Top 100 bestseller and was in the Bookseller Top 50 for six weeks, THE DEAD EX (Penguin June 2018), a Sunday Times #7 paperback fiction bestseller which spent four weeks in the Bookseller Top 50 and which was selected for World Book Night on 23 April 2020, THE KILLING TYPE short story (Penguin May 2018), BLOOD SISTERS (Penguin June 2017), a Sunday Times #6 paperback fiction bestseller which spent six weeks in the Bookseller Top 50, and MY HUSBAND'S WIFE (Penguin May 2016), a Sunday Times #5 paperback fiction bestseller. Foreign rights have sold to sixteen languages in Jane's domestic suspense thrillers.

@JaneCorryAuthor

Find Jane on Facebook
Praise for WE ALL HAVE OUR SECRETS:
"Grips with menace and dread, yet touches the heart." Nicci French
"You won't know who to trust in this twisty, absorbing and intricately plotted family thriller." T.M. Logan
"The pages keep turning in this suspenseful tale of secrets, lies and suspicion. Unmissable." Imran Mahmood
"A twisty, pacy thriller asking questions about who we really are, what's important to us and whether we really know the people close to us." Gilly MacMillan
"It's clever and addictive and Jane is so very good at creating characters who get right under your skin." Teresa Driscoll
"A fiendishly twisty page-turner … an unputdownable read." Emma Curtis
Praise for THE LIES WE TELL:
"Everything I love in a book." Lisa Jewell
"Enthralling story about the dark side of family life." Peter James
"An intelligent, engrossing drama with a nail-biting dilemma at its heart." Louise Candlish
"A heart-wrenching and wonderfully thought-provoking story about family relationships." B.A. Paris
"This compelling thriller contains enough twists to make you dizzy and poses the questions is it wrong to lie to protect a loved one and when does a white lie become a fatal betrayal." Sunday Express
Praise for I MADE A MISTAKE:
"Jane Corry's psychological thrillers have sold more than a million copies so far and this is the most gripping yet." Sunday Express
"A chilling maze of twists and turns, bestseller Jane Corry's latest thriller will have you hooked from page one." OK! magazine
"The detail is excellent – whether it's court procedure or dentistry – and makes for a convincing finale. But the real beauty of the story is that it rescues the mother-in-law from the stereotypical role of pantomime villain and depicts a complex woman with a secret past and empathy for her imperfect daughter-in-law." Daily Mail
"Another dark and compelling story you won't forget in a hurry … (a) disturbing delight." Woman's Weekly
"A python of a book; it draws you in gently at first and then the coils of tension begin to tighten and refuse to let you go…The emotional sucker punch at the end was unexpected and terrific." Jane Shemilt
"A pacy cautionary tale with some well-drawn characters." Sunday Mirror
"Brilliantly chilling." Closer
"Jane Corry is at the top of her game and her latest novel cements her place as one of the superstars of the genre. Addictive, dark, and all too believable, I MADE A MISTAKE is her best yet." Phoebe Morgan
"I love all Jane Corry's books but this is her best yet. So clever, compulsive and twisty with a reveal I never saw coming. Superb." Claire Douglas
"I MADE A MISTAKE is an absorbing and gripping masterpiece, skilfully plotted with superbly drawn characters who will stay with you long after you've finished reading." Kathryn Croft
"Absolutely brilliant…full of twists and turns that left me positively breathless." Angela Marsons
"I loved this cleverly written tale of the devastating consequences of a wife's mistake." Emma Curtis
"Fans of Louise Doughty and Clare Mackintosh will love I MADE A MISTAKE. Exhilarating and heartbreaking in equal measure, this story will stay with me for a long time." Nuala Ellwood
"What an addictive read! Extremely clever storytelling with terrific pace and real emotional depth too. I loved it." Teresa Driscoll
"Readers you are in for a tremendous treat – a roller-coaster of a ride that will leave you screaming, 'No!' on more than one occasion." Carol Wyer
"Corry often explores darker themes, and those living on the fringes of society and this book is no exception: gritty, real, interesting and clever. Highly recommended." Gillian McAllister

Praise for I LOOKED AWAY:
"Thrilling, emotional and pacy with a clever twist I didn't expect." Claire Douglas
"Sensitive and thought-provoking." Adele Parks
"A powerful portrait of the family ties that can both nurture and damage us. A compulsive read." Gilly MacMillan
"An intelligent thriller, rich with emotion and compelling characters." Luana Lewis
"Jane Corry portrays the best and worst in people with a warmth and acumen that draws the reader into their experience and makes it wholly believable." Karen Byron My Weekly
"As compellingly page-turning as it is emotionally tender. Jane Corry again has written a 'keep you up all night' thriller with a very big heart. I loved it." Kate Hamer
"Intruiging and thought-provoking." Woman and Home 'Best Books of Summer 2019'
"I highly recommend to anyone." Sarah Simpson, author of HER GREATEST MISTAKE
"A gripping story with all the twists, emotional resonance and clever layering that Jane Corry does so brilliantly. I raced through this – staying up FAR too late to finish." Teresa Driscoll
"Jane Corry goes from strength to strength and I LOOKED AWAY is her boldest yet because it not only tackles tough situations but reminds us that it's love that redeems." Elizabeth Buchan
Praise for THE DEAD EX:
"A fearsomely good thriller." Nicci French
"Compulsive, edgy and with some fabulous twists that I didn't see coming!" B A Paris
"Jane Corry explores the dark underbelly of the prison…an intricately plotted thriller with a surprising twist." Sanjida Kay
"Beautifully written…THE DEAD EX totally hooked me." Peter James
"Jane Corry has done it again! THE DEAD EX had me hooked until the very last page." Kathryn Croft
"THE DEAD EX is compelling, twisty and utterly gripping. I couldn't put it down." Emma Curtis
"I loved THE DEAD EX! Full of twists & turns that come together in the most unexpected fashion." Louise Jensen
"Few writers can match Jane Corry in her compelling portrayals of damaged women and their dangerous liaisons." Cara Hunter
The American hardback edition of THE DEAD EX was published on 5 February 2019 by Pamela Dorman Books/Viking Penguin.
Praise for BLOOD SISTERS:
"I absolutely loved this chilling and captivating book! Jane Corry is a true master of psychological suspense." Kathryn Croft, author of WHILE YOU WERE SLEEPING
"Complex and chilling, the perfect summer read!" LJ Ross, bestselling author of DCI Ryan series
"Jane Corry hooks us from page one with a chilling tale of betrayal and deceit. Prepare to be bled!" Jane Holland, author of GIRL NUMBER ONE
"Fans of psychological thrillers will be hooked after the first page." Closer


"Jane Corry weaves a morally complex, twisty tale." Kate Hamer
"Teased out through flashbacks and unreliable narrative, it's a book that'll keep you on edge." Sunday Sport


"I loved this book. It is so assured and well-written and brave. Kitty completely stole my heart. Really, really enjoyed it." Emma Curtis, author of ONE LITTLE MISTAKE
The American hardback edition of BLOOD SISTERS was published on 30 January 2018 by Pamela Dorman Books/Viking Penguin.
Praise for UK edition of MY HUSBAND'S WIFE:
"Brilliant, original and complex, with a dark triangle at its center. A compelling thriller that kept me turning the pages until the end." B. A. Paris, New York Times bestselling author of BEHIND CLOSED DOORS
"A tense, taut, twisty slice of domestic suspense." Red
"This complex pacey thriller moves between the worlds of art and law." Prima
"A winning novel [that] relishes twists." Sunday Times
"An intriguing premise which leads to a rollercoaster of dramatic twists that keep you guessing. Suspenseful and chilling." Elizabeth Haynes, author of INTO THE DARKEST CORNER
"A dark and gripping thriller that vibrates with tension … a must-read for thriller lovers." Kate Furnivall
"A rollercoaster of suspense and intrigue." Rosanna Ley
"The two strong women characters and the twists and turns of the plot will keep you on the edge of your seat right through to the surprising and shocking ending." Mavis Cheek
"This engaging page-turner kept me guessing till the very end." Katerina Diamond, author of THE TEACHER
"I have been thoroughly immersed in this wonderful and engaging novel…full of unexpected twists I didn't see coming!" Luana Lewis, author of DON'T STAND SO CLOSE
"MY HUSBAND'S WIFE had me gripped from the first page to the last." Ava Marsh, author of UNTOUCHABLE
"Pick up this book and you won't be able to put it down." Sandra Howard
"Absorbing and unpredictable, with characters you'll love or loathe…MY HUSBAND'S WIFE is a blockbuster of a psychological thriller." Mark Edwards, author of BECAUSE SHE LOVES ME
"A fantastic and powerful novel of heart-pounding suspense, expertly written to draw the reader in and never let go!" Kathryn Croft, author of THE GIRL YOU LOST
"Gripping and compelling, MY HUSBAND'S WIFE is a fascinating tale that you will think about long after turning the final page." Rowan Coleman
"MY HUSBAND'S WIFE is a thrilling page-turner that chronicles the nightmarish dynamics within a marriage." Sarah Ward
"Corry has written a very impressive debut. I couldn't put it down!" LJ Ross
"A compelling thriller! I thoroughly enjoyed every fast turning page." Vanessa Ronan, author of THE LAST DAYS OF SUMMER
"A gripping page turner that twists and turns right until the very end." Catherine Alliott
The American hardback edition of MY HUSBAND'S WIFE was published on 31 January 2017 by Pamela Dorman Books/Viking Penguin and reached #8 on the Washington Post hardback fiction bestseller list on 8 February 2017.
Praise for US edition of MY HUSBAND'S WIFE:
"Provocative. . . delicious. . . addictive." The Washington Post – You can read the full review here.
"a must-read thriller. . . MY HUSBAND'S WIFE has an ending that will change the way you view marriage forever" Bustle
"If you loved GONE GIRL and THE TALENTED MR RIPLEY, you'll love MY HUSBAND'S WIFE … It's got every thriller's trifecta: love, marriage, murder." Parade Magazine
"Lies fester and multiply, undermining intimate relationships in this psycholgical thriller. Corry's suspenseful debut novel is already a best-seller in the UK and is likely headed for similar success here." Booklist (starred review).
"A devilishly devious U.S. debut. . . this swiftly moving psychological thriller offers surprises right up to the finish." Publishers Weekly.