Jane Corry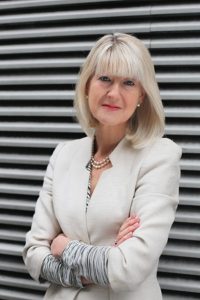 Agent: Kate Hordern
Jane's short story THE KILLING TYPE was published by Penguin on 10 May, and her new domestic psychological thriller THE DEAD EX was published by Penguin on 28 June.
Jane Corry is a journalist who has written regularly for numerous newspapers and magazines including the Daily Telegraph Weekend section, the Mail on Sunday, Woman, Woman's Own, Good Housekeeping and Woman & Home. She spent three years working as the writer-in-residence at a high security prison for men.
Jane is the author of MY HUSBAND'S WIFE (Penguin May 2016), a Sunday Times #5 paperback fiction bestseller, and BLOOD SISTERS (Penguin June 2017), a Sunday Times #6 paperback fiction bestseller and which spent six weeks in the Bookseller Top 50. Foreign rights have sold to fifteen languages in Jane's domestic psychological thrillers.

@JaneCorryAuthor

Find Jane on Facebook
Praise for THE DEAD EX:
"Beautifully written…THE DEAD EX totally hooked me." Peter James, author of the DCI Grace series.
"Jane Corry has done it again! THE DEAD EX had me hooked until the very last page." Kathryn Croft, author of SILENT LIES.
"THE DEAD EX is compelling, twisty and utterly gripping. I couldn't put it down." Emma Curtis, author of ONE LITTLE MISTAKE.
"I loved THE DEAD EX! Full of twists & turns that come together in the most unexpected fashion." Louise Jensen, author of THE SISTER.
"Few writers can match Jane Corry in her compelling portrayals of damaged women and their dangerous liaisons." Cara Hunter, author of CLOSE TO HOME.
Praise for BLOOD SISTERS:
"I absolutely loved this chilling and captivating book! Jane Corry is a true master of psychological suspense" Kathryn Croft, author of WHILE YOU WERE SLEEPING
"Complex and chilling, the perfect summer read!" LJ Ross, bestselling author of DCI Ryan series
"Jane Corry hooks us from page one with a chilling tale of betrayal and deceit. Prepare to be bled!" Jane Holland, author of GIRL NUMBER ONE
"Fans of psychological thrillers will be hooked after the first page" Closer


"Jane Corry weaves a morally complex, twisty tale" Kate Hamer
"Teased out through flashbacks and unreliable narrative, it's a book that'll keep you on edge" Sunday Sport


"I loved this book. It is so assured and well-written and brave. Kitty completely stole my heart. Really, really enjoyed it." Emma Curtis, author of ONE LITTLE MISTAKE
The American edition of BLOOD SISTERS was published on 30 January 2018 by Pamela Dorman Books/Viking Penguin.
Praise for UK edition of MY HUSBAND'S WIFE:
"Brilliant, original and complex, with a dark triangle at its center. A compelling thriller that kept me turning the pages until the end." B. A. Paris, New York Times bestselling author of BEHIND CLOSED DOORS
"A tense, taut, twisty slice of domestic suspense" Red
"This complex pacey thriller moves between the worlds of art and law" Prima
"A winning novel [that] relishes twists" Sunday Times
"An intriguing premise which leads to a rollercoaster of dramatic twists that keep you guessing. Suspenseful and chilling." Elizabeth Haynes, author of INTO THE DARKEST CORNER
"A dark and gripping thriller that vibrates with tension … a must-read for thriller lovers" Kate Furnivall
"A rollercoaster of suspense and intrigue" Rosanna Ley
"The two strong women characters and the twists and turns of the plot will keep you on the edge of your seat right through to the surprising and shocking ending." Mavis Cheek
"This engaging page-turner kept me guessing till the very end" Katerina Diamond, author of THE TEACHER
"I have been thoroughly immersed in this wonderful and engaging novel…full of unexpected twists I didn't see coming!" Luana Lewis, author of DON'T STAND SO CLOSE
"MY HUSBAND'S WIFE had me gripped from the first page to the last" Ava Marsh, author of UNTOUCHABLE
"Pick up this book and you won't be able to put it down" Sandra Howard
"Absorbing and unpredictable, with characters you'll love or loathe…My Husband's Wife is a blockbuster of a psychological thriller." Mark Edwards, author of BECAUSE SHE LOVES ME
"A fantastic and powerful novel of heart-pounding suspense, expertly written to draw the reader in and never let go!" Kathryn Croft, author of THE GIRL YOU LOST
"Gripping and compelling, MY HUSBAND'S WIFE is a fascinating tale that you will think about long after turning the final page." Rowan Coleman
"MY HUSBAND'S WIFE is a thrilling page-turner that chronicles the nightmarish dynamics within a marriage." Sarah Ward
"Corry has written a very impressive debut. I couldn't put it down!" LJ Ross
"A compelling thriller! I thoroughly enjoyed every fast turning page." Vanessa Ronan, author of THE LAST DAYS OF SUMMER
"A gripping page turner that twists and turns right until the very end." Catherine Alliott
The American edition of MY HUSBAND'S WIFE was published on 31 January 2017 by Pamela Dorman Books/Viking Penguin and reached #8 on the Washington Post hardback fiction bestseller list on 8 February 2017.
Praise for US edition of MY HUSBAND'S WIFE:
"Provocative. . . delicious. . . addictive." The Washington Post – You can read the full review here.
"a must-read thriller. . . MY HUSBAND'S WIFE has an ending that will change the way you view marriage forever" Bustle
"If you loved GONE GIRL and THE TALENTED MR RIPLEY, you'll love MY HUSBAND'S WIFE … It's got every thriller's trifecta: love, marriage, murder." Parade Magazine
"Lies fester and multiply, undermining intimate relationships in this psycholgical thriller. Corry's suspenseful debut novel is already a best-seller in the UK and is likely headed for similar success here." Booklist (starred review).
"A devilishly devious U.S. debut. . . this swiftly moving psychological thriller offers surprises right up to the finish." Publishers Weekly.