GD Abson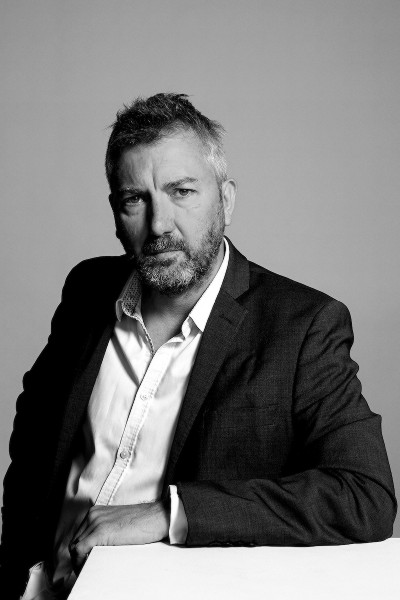 Agent: Kate Hordern
Mirror Books published Garry's second Natalya Ivanova crime novel, BLACK WOLF, in hardback and eBook on 16 May 2019 and will publish in paperback on 28 November 2019. MOTHERLAND, the first in the series set in contemporary St Petersburg and featuring the lovable and very human policewoman Natalya Ivanova, was published by Mirror Books in paperback on 26 April 2018 and eBook and audio. German rights have sold to Rowohlt.
Garry Abson works as a freelance business analyst and lives in the South West of England.

@garry_abson

Find Garry on Facebook
MOTHERLAND was shortlisted for the CWA Debut Dagger, and longlisted for the CWA John Creasey New Blood Dagger in 2019.
Praise for BLACK WOLF:
"a twisty, fast-paced thriller" The Times/Sunday Times Crime Club
"is the best detective fiction set in Russia since Martin Cruz Smith's Arkady Renko series. It's fast-moving and griping from the first pages, and the detail is wholly convincing." Crime Review
"BLACK WOLF is definitely one of those novels that stays with you long after closing its final page and one that I will definitely be recommending to my friends – it packs a powerful emotional punch; educates just as much as it entertains and makes you wish that you could step into this intriguing world for yourself." On The Shelf Books
"I didn't think that this author could possibly match the explosive and taut brilliance of MOTHERLAND, but I was wrong! BLACK WOLF is absolutely amazing, the plot is thrilling, the characters are superb and the pace is like a whirlwind." The Quiet Knitter
Praise for MOTHERLAND:
"fascinating" The Times/Sunday Times Crime Club Star Pick
"She (Captain Natalya Ivanova) cares about her career, but also about her family. She feels very real, and is a pleasure to read about …. a well-crafted thriller that shines for its atmosphere, setting and characters." Crime Review
"an extremely enjoyable thriller. Highly recommended." Raven Crime Reads
"A Child 44 for Putin-land, this classy page-turner oozes with atmosphere." David Young, author of STASI CHLD and STASI WOLF
"Senior Detective Natalya Ivanova does for St Petersburg what Martin Cruz Smith's Arkady Renko did for Gorky Park… taut, fast-moving and compellingly believable." Tom Callaghan, author of A KILLING WINTER
"Gripping, authentic and fast-paced – this is a fine thriller that will delight fans of Martin Cruz Smith." William Ryan, author of THE HOLY THIEF