Jeff Dawson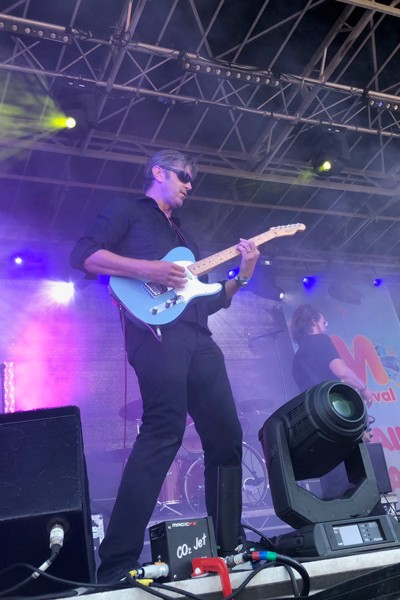 Agent: Kate Hordern
The third novel in Jeff Dawson's Ingo Finch historical adventure thriller series, HELL GATE, was published by Canelo in eBook on 5 November 2020. His debut novel, NO ORDINARY KILLING, a crime novel set during the Boer War and featuring army doctor Ingo Finch and Australian nurse Annie Jones, was published by Endeavour Press on 19 March 2017, reached #1 Kindle Historical Thriller Novel Bestseller position in December 2017 and was relaunched by Canelo on 28 May 2018. THE COLD NORTH SEA was published by Canelo on 3 December 2018. Paperback and audio editions of the Ingo Finch trilogy will be published in Spring 2021.
Jeff Dawson is a freelance journalist in the field of popular culture, and writes regularly for the
Sunday Times. Jeff is the author of DEAD RECKONING: The Dunedin Star Disaster (Weidenfeld & Nicolson 2005), BACK HOME: England and the 1970 World Cup (Orion 2001) and QUENTIN TARANTINO: The Cinema of Cool (Cassell 1995). He is married with two children and lives in St Albans.

@jeffdaw

Find Jeff Dawson on Facebook
Praise for HELL GATE:
"Well-written and compelling thriller set in New York. I loved the historical detail in this book … and the pace never lets up. A very strong spy story." Crimepieces
"Riveting and beautifully written." Alex Gerlis, author of the Richard Prince thrillers
Praise for THE COLD NORTH SEA:
"Accomplished, tremendously entertaining historical crime thriller full of twists and turns." WhatCathyReadNext
"An action-packed historical thriller" V. O'Regan, Amazon 5* reviewer
"Marvellous, fast-paced, historical novel. I hope the next Ingo Finch mystery is not too far away."Juliette D. Raynes, Amazon 5* reviewer
Praise for NO ORDINARY KILLING:
"This Boer War thriller is worth getting your hands on and sinking your teeth into. A perfect summer read." South African
"Dawson's writing style is an intriguing mix of John Buchan style adventuring and well researched period detail. He creates a South Africa full of superstition, mistrust and political intrigue…. A very strong debut." Crimepieces
"a thoroughly exciting, perplexing and intelligent mystery which never shies away from the realities of the atrocities of war and imperialism or the resulting moral and emotional impact on people… outstanding debut thriller" Hair Past a Freckle Book Reviews
"Combines deft storytelling with a flair for historical detail" Richard Foreman
Praise for DEAD RECKONING, which was nominated for the Desmond Wettern Media Award:
"… touching and hilarious in equal measure, a story of determination and a slightly embarrassed, very English kind of bravery. Dawson's recreation of events is a sensitive blending of archival work, interviews and imaginative projection, and a thrilling testament to a remarkable group of people." Observer
"Dawson draws from the written testimony of those involved and speaks to the only two survivors still alive to deliver a lively, pacy read" Good Book Guide
"Jeff Dawson's lively account of their struggle to survive often reads like a novel" Sunday Times
Praise for BACK HOME which was serialised in The Times and reached the top five in the Sportspages bestseller list:
"Truly outstanding" The Times
"Great occasion, great book" Time Out
"Richly evocative" Independent
"Thirty years of hurt (and counting) kick off here" GQ